Leaders from across the Canadian engineering community come together in the Engineering Change Lab
OUR CHALLENGE
The World Is Changing Fast
Never in human history has technological change caused such a fundamental shift in the world's systems. The speed, scope, and complexity of this change is opening previously unimaginable risks and opportunities.
OUR IMPERATIVE
Engineering Must Change too
The engineering community must adapt to these massive technological changes.  As the people who create, employ and perfect technology, we also have the unique capacity and obligation to help steward those changes in a positive direction to address the challenges of our time. To do this – and do it well – our community must evolve.
OUR VISION
For Canada's Engineering Community
We envision Canada's engineering community reaching its full potential by helping steward the application of science and technology to address the challenges of our time.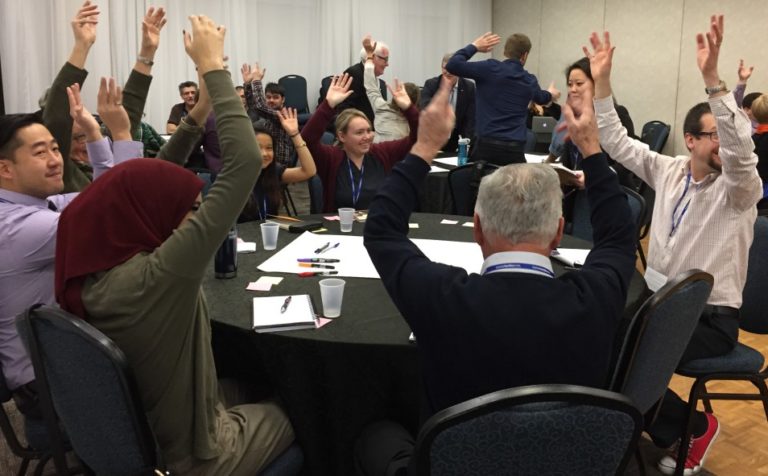 The Engineering Change Lab is a collaborative platform for individuals and organizations from across the engineering community to share perspectives, deepen understanding, and take action to address systemic challenges holding back the profession's full potential.
The core Lab Team consists of 40 senior leaders from workplaces, universities, government agencies, associations, and nonprofit organizations that together form a microcosm of the Canadian engineering community.
The group comes together in Workshops three times a year. In between Workshops, the team works to forward initiatives and seek participation and support of other individuals and organizations.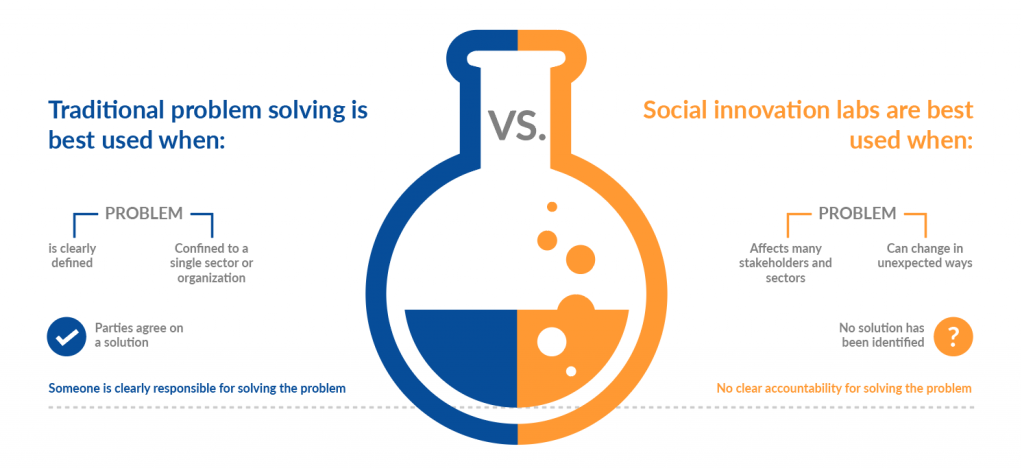 Seeking to challenge the fundamental structure and mental models that govern the behavior of the system by targeting leverage points.
Taking action in deep partnership with other organizations – effectively working "with" as opposed to "on" the profession.
Working towards transformative change by trying new things that truly risk failure versus "colouring inside the lines" of the current system.
Social change lab outcomes

Deepening shared understanding of the current state of the engineering profession, it's higher potential, and how to unlock this potential.

Novel solutions / initiatives or the "experiments" of the Lab – are the tangible, collaborative actions that Lab sub-teams progress.

Network and strengthen relationships between key actors in the system who are developing and sharing a vision for what is possible.

Skill building and developing capacity of leaders to work in the new ways required by the Lab approach – skills appropriate for tackling complex adaptive problems as opposed to the complicated programs most people are used to.